Design Alternatives
Design Alternatives is your locally owned and operated source for kitchen design. Owner Susan Benedict is a certified kitchen designer whose expertise is unsurpassed in the area. Using the latest features, designs and technology, Susan specializes in making your space beautiful and unique.
Unique Kitchen Designs in Lafayette, IN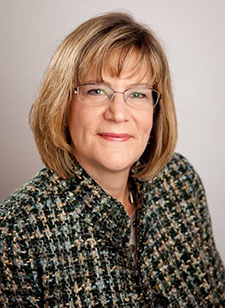 At Design Alternatives, we bring extensive knowledge of the industry to design unique spaces that are custom tailored to you. Certified Kitchen Designer Susan Benedict offers the expertise needed to create a useful, effective kitchen or bath space. Her extensive experience and creativity allow her to make these spaces beautiful, while meeting all your functional needs. As a certified designer, Susan has faced many unique challenges in creative solutions, preparing her for any job, big or small. As you peruse her portfolio, you can get a glimpse of the amazing results Susan produces with her expert kitchen design in Lafayette, IN.
The kitchens and baths created by Design Alternatives feature the latest designs and technology. Only the highest quality products are used. Susan Benedict's certifications and memberships ensure expertise and industry-leading methods. These include NKBA (National Kitchen and Bath Association), NAHB (National Association of Home Builders) and CAPS (Certified Aging in Place Specialist). Susan designs, draws floor plans, sells products and oversees your project to ensure you get results you love. Design Alternatives also specializes in kitchen designs in Lafayette, IN that are tailored to seniors who would prefer to live their golden years from the comfort of their own home. Clients of all ages enjoy working with Design Alternatives for the many advantages we offer:
We are locally owned and operated, established in 1994.
Owner Susan Benedict is a Certified Kitchen Designer and Certified Aging in Place Specialist.
We are proud members of the National Kitchen and Bath Association and the National Association of Home Builders.
Our designs employ the latest features and technology to customize your space for your unique needs.
We are available on Saturdays by appointment.

Areas Served
Your number one choice in Kitchen, Bath and Aging in Place room design in Lafayette, IN, Tippecanoe County, IN and surrounding area, including:
Battle Ground, IN
Clarks Hill, IN
Dayton, IN
Shadeland, IN
Otterbein, IN
White County, IN
Carroll County, IN
Clinton County, IN
Montgomery County, IN
Fountain County, IN
Warren County, IN
Benton County, IN