At Design Alternatives, we offer solutions that meet the needs of your lifestyle. As an experienced kitchen designer in Lafayette, IN, Susan Benedict employs unique solutions and creative designs, based on extensive industry knowledge, to transform your ordinary space into something you love.
The exceptional designs offered by Design Alternatives include:
Custom Kitchen Designs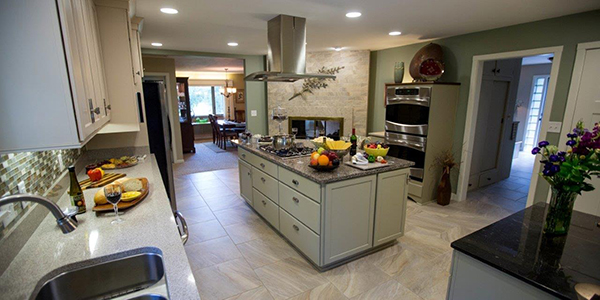 Open and inviting: This design blends the kitchen and dining areas, creating an open, social space perfect for hosting family gatherings. Lots of windows and natural light add to this borderless design.
Open and contemporary: Here is a case study where you can follow the process from beginning to end. There were three tear outs needed before plans could be finalized. This included visits by a structural engineer, plumber and electrician.
Reconstituted veneers: The cabinetry of the kitchen of the Purdue University Solar Decathlon house focused on the use of sustainable materials. The cabinets are made of a reconstituted white oak veneer crafted from recycled wood right here in Indiana.
Versatility in design: The design of this kitchen emphasizes versatility. The stove top is embedded in the counter, while the ovens are installed elsewhere. The island allows the chef access to necessary utensils from anywhere in the space, and also displays often-used cookware for easy access.
Whether you desire a more versatile space or easier functionality, Design Alternatives offers expert kitchen designers in Lafayette, IN to turn your wishes into reality. Contact us today at 765-477-1251 with all your kitchen design needs.