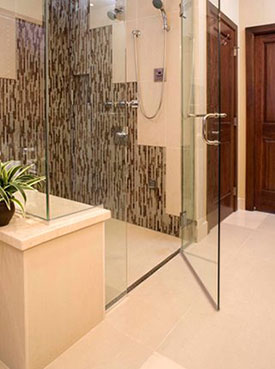 When good design just isn't enough, Design Alternatives uses inclusive techniques that go far beyond the American Disabilities Act. Aging and/or physical challenges can make it difficult to continue living in your existing home and it my mission to create spaces that are accessible and solve your design challenges.
My name is Susan Benedict and as a Certified Aging in Place Specialist (CAPS) my designs are functional, visually appealing, true to your style and taste but most importantly feel like home.
As your partner in the design process, I address the entire home by using universal design principles and assistive technologies to maintain livability with creative flair.
Drawing on my own in-home care experiences, I utilize my ability to take cues, verbal and non-verbal, to help remove emotional obstacles, such as denial, that can get in the way of your project. My goal is to anticipate your needs and present options that may never have occurred to you.
Aging and/or physical challenges shouldn't mean sacrificing style and comfort for function in your home. Let me assist you in bridging the gap between style and substance. Find out more about Aging in Place and inclusive design by scheduling your own private consultation.
Aging In Place Examples
Additional Examples